Transformational Breathing
With Brodie Whitney and Dr. Lynn Migdal
October 14, 2018
Breathe – Transform – Integrate
Brodie Whitney & Dr. Lynn Migdal will lead us in multiple breathwork exercises during this event. Some to teach us how we can use our breath to help our emotions in day to day life. Some will be more intense faster and deeper breathing focusing on the inner process, that is sufficient for most people to access a non-ordinary state of consciousness. Breathwork can help us trust the intrinsic wisdom of the body and follow the inner clues to move forward in life without hesitation or doubt.
The full-day event is $100-125 which includes a full lunch, snacks and full use of the Sentinel facilities (Hot tub, Sauna and the beach)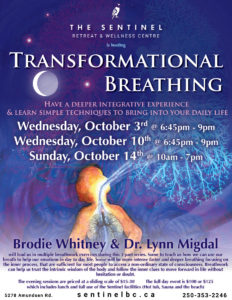 Everyone is welcome. Please register early so we can prepare!
contact operations@sentinelbc.ca for questions
Leaders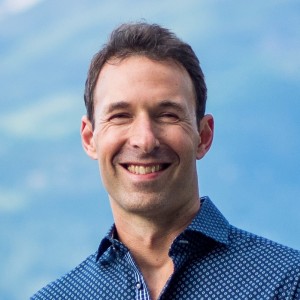 Brodie Whitney
Brodie Whitney, Founder, Head Coach and Trainer at Facing Dragons, helps young-to-midlife adults awaken their leader within to fulfil their Mission, Vision and Purpose. Facing Dragons is based on a fundamental awareness that your problems and challenges are your gifts and growth in disguise. Everything you want most is on the other side of fear. You must face your dragons to transform fear into the energy and insights required to live a profoundly fulfilling life. With 10 years experience as a professionally certified coach, Brodie has served on the top coaching teams on the planet and coaches people all around…
Learn more about Brodie Whitney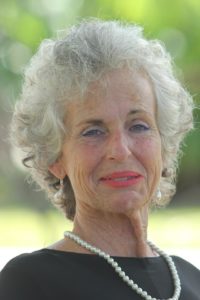 Dr. Lynn Migdal
Having experienced the loss of her husband and two daughters in an unexpected and catastrophic mudslide in Canada, Dr. Lynn has adopted specific tools to help her clients adapt, overcome and recover, in spite of adversity. Dr. Lynn offers specific natural healing stress solutions for trauma and grief. Dr. Lynn Migdal is a graduate of the New York Chiropractic College with over 35 successful years of experience helping thousands to reach their highest health potential and attain their life goals. She is known for her truthful approach and sincere concern. One of her main missions is to educate as many…
Learn more about Dr. Lynn Migdal