Mycopermaculture: Designing Edible Mushroom Ecosystems
With Tamara SunSong and Robin Mercy
April 5 - 7, 2019
Learn simple techniques for incorporating delicious mushrooms into your landscape. We will use permaculture principles to discover how species like King Stropharia, Reishi, and Oyster Mushrooms can help turn your home garden ecosystem into an edible and medicinal paradise.
This workshop will include an exploration of mushroom life cycles and the fundamentals of permaculture design, as well as hands-on projects like guild planting, log and stump inoculation, and bringing mushroom companions into our garden paths and beds. We will also investigate how mushrooms have shaped human cultures past and present, and learn about new discoveries from the realms of both science and spirit. All participants will leave with an inoculated mushroom log and the skills to get started on a mycopermaculture design of their own.
King Luxury Rooms are being offered for $130 per night (Can be made into two twin beds for double occupancy), Use discount code "mushroom" to receive your $70 discount.  Click here to book or call 250 353-2246.
Leaders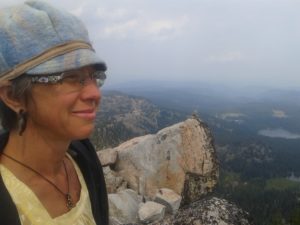 Tamara SunSong
Tamara is a certified Permaculture teacher who specializes in restoring healthy soil ecology. She holds a Permaculture Design Certificate and Permaculture Teaching Certificate from the Bullock Brothers' Permaculture Homestead on Orcas Island, where she also completed a part-season internship. After studying at Gaia College in Victoria, BC, Tamara became a certified Organic Master Gardener through the Society for Organic Urban Land Care (SOUL). She has been active in teaching courses related to organic gardening and permaculture through Gaia College and in a variety of other settings. She has also been a leader in community food security and climate resilience efforts,…
Learn more about Tamara SunSong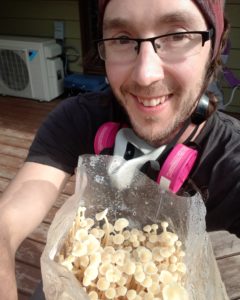 Robin Mercy
Robin Mercy grows gourmet and medicinal organic mushrooms in Kaslo, BC. As founder and sole proprietor of Mr. Mercy's Mushrooms, he supplies restaurants, retailers and herbalists throughout the West Kootenays. In his work he combines high and low tech approaches to cultivation, doing both sterile lab work and creating outdoor fungal landscapes. He is inspired by the local ecosystem, foraging for wild mushrooms and identifying new candidates for cultivation. He has studied mushroom growing with Ja Schindler at Fungi for the People in Oregon and Brian Callow at What the Fungus in Summerland.
Learn more about Robin Mercy