Women's Health and Healing Retreat
With Erika Bauer, Nikola Barsoum and Dr. Diana Draper
March 17 - 19, 2019
Discover Your three primary relationships:
Food and Body
Nature and Plants
Your Health History
Connecting to the energy of the Spring Equinox and gathering together in a Traditional Circle we will engage in practices and teachings focused on Mind Body Nutrition – what our body needs and how it asks us.  Through eating, journaling, meditative, movement and breath exercises, experiential herbal medicine teachings, guided remedy making, and personal Naturopathic Care.
Immerse yourself in the spectacular setting of Kootenay Lake at a luxury accommodation and dine on exquisite, nutrient dense meals.  Give yourself three days to focus on You and how you can engage positively with your health and wellbeing.
Learn why the way you might be eating now can contribute directly to the symptoms you wish would go away.
Safe, guided, integrative healing is available to a small group of women looking to understand your body by looking at the conditions you've been experiencing.
Accommodation based on double occupancy, register with a friend or make a new one!
A taste of the retreat:
DAY 1
Breakfast
Opening Circle
Traditional Food Discovery and Discussion
Meet your relationship with food
Lunch
Herbal workshop
Introduction to the human microbiome and your nervous systems
Dinner
Private massage therapy
Private Naturopathic Consultations
Sauna – Hot tub & Bonfire
DAY 2
Breakfast
Morning Practice
Group Circle & Grounding
Interactive Herbal workshop
Lunch
Trauma and how it affects the body, mind and spirit.
Movement and Pleasure
Interactive Herbal Workshop
Dinner
Sleep habits, tips and tricks for success
Yoga
Private massage therapy
Private Naturopathic Consultations
Sauna – Hot tub & Bonfire
DAY 3
Breakfast
Food and Mood
Eating with the Seasons and Your Intuition
The Flow-energetically and Hormonally
Lunch
Foods that help foods that hinder.
Personal integration planning
Closing Circle & Departure
Testimonials 
Erika is not only an emotional eating therapist to me. She's become a friend and inspiring teacher. She's held me through some pretty intense times over the last few months with school and living in Toronto. Her knowledge of nutrition, dentistry and overall health has been a huge nudge in the right direction for me, and her constant realness and positivity has had me see a different side to things. I love her.  – Private Client
I recently organized a workshop for parents with Erika Bauer entitled "Navigating Food With Children".  Erika offered a presentation for an hour and then opened the format for questions for another hour.  I was impressed with Erika's knowledge and her ability to share information in a way that is understandable.  She brings much humour and warmth to the delivery which I appreciated.  I also enjoyed her down to earth, reasonable and reassuring tone with the parents.  One participant commented that she enjoyed Erika's non-judgmental approach.  During the question and answer period, Erika effortlessly responded to every question participants posed, sharing examples of relevant research and interesting studies to support her response.  This workshop was a pleasure to coordinate and participate in and the parents want to see her back! 
Barb Cyr, BSW, coordinator Community Action Program for Children (CAPC) Mothercare Pregnancy Support North Kootenay Lake Community Services Society
"I have to say that I usually approach "food talks" with some degree of scepticism, but was fairly blown away with Erika's passion for her new profession. She gave an incredible amount of interesting and informative science based information in the short time she spoke to the group. I have four children and feel that I spend quite a lot of my day planning, shopping for and preparing food. I have to say that I walked away with a lot of new knowledge and tips on how to feed my family more healthfully physically and emotionally, and safely! I really appreciated how she presented in a non condescending and non judgemental manner and clearly this is an appropriate niche for her." – Workshop Participant
Leaders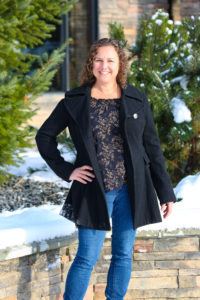 Erika Bauer
Erika Bauer – Certified Eating Psychology Coach My experiences working as a dental assistant and medical office assistant made me curious about underlying causes rather than symptom management techniques.  The work I do offers insights into what's going on beneath your experiences of heartburn, hormonal imbalance, binge eating, overeating, crash dieting or chronic symptoms.  I graduated from the Coach Certification Training at the Institute for the Psychology of Eating in 2015.  The program taught me to understand the relationship we have with food and how it informs everything from thoughts and emotions to the expression of our very DNA. I…
Learn more about Erika Bauer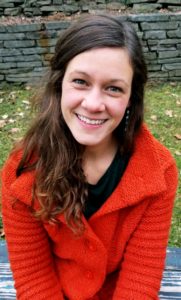 Nikola Barsoum
Nikola Barsoum is the owner of Half Moon Herbals, a medicinal herb farm and remedy-making apothecary located in Johnsons Landing, BC. Her work is focused on ensuring the accessibility of locally grown herbal medicine as well as supporting the use of herbs as "the peoples medicine". As well as running her farm, Nikola enjoys providing education on how to grow, harvest, prepare and use simple herbal remedies. She sees her role in plant medicine as a facilitator in the relationship-building process between plants and humans. Nikola is a certified Community Herbalist, having studied at Pacific Rim College in Victoria BC.…
Learn more about Nikola Barsoum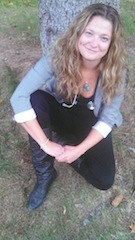 Dr. Diana Draper
Dr. Diana Draper is a Naturopathic Physician and owner of Clear Water Naturopathic Medicine in Castlegar BC. She graduated from The Canadian College of Naturopathic Medicine (CCNM) in Toronto, and is a member of the Canadian Association of Naturopathic Doctors and the College of Naturopathic Physicians of BC. Dr. Draper believes every body has a blueprint to health and is committed to using her expertise to help people access that blueprint and live the quality of life they desire. Dr. Draper is an active health advocate appearing on radio shows, TV shows, public speaking events, and writing editorials with the…
Learn more about Dr. Diana Draper