Beats and Spa 1.4
With Tara Earnshaw
March 3, 2019
The Practice of Ecstatic Dance Involves the following:  Non-verbal emotive self-expression on a dance floor.
Visit the Sentinel March 3rd and embark on a journey inward into movement, dance, eating brunch and relaxing at the hydrotherapy outdoor spa. An emotive dance floor from 11 am- 1:30 pm, free-form and without substance use, cameras, unnecessary chatter, judgment or cell phones and within the sacred space of the Maloca.
Reserve dance only tickets for $15 or your full day retreat tickets (dance, cedar hot tub, barrel sauna, brunch) for $60 here:
Or come early before 10:45 to get some limited dance and retreat tickets at the door. Please call 250-505-8159 to inquire about door tickets.
This month's facilitators will be DJ Ginger and Tara Earnshaw.
Ginger will be playing an eclectic collection of world bass and tribal influenced dance music. A dash of movement guidance will be added by Tara Earnshaw of Meditation Moves.
Attend just the dance or come to the dance and stay afterwards for a vegetarian brunch and enjoy the spa at the Sentinel as part of the day retreat package. Spend the night or make it a longer retreat by staying for a few in one of the Sentinel's beautiful new rooms. (reservation or advance ticket purchase required).
10:45 AM – Arrive, sign in, acknowledge the four directions in your own way and a short sharing circle.
11:00 AM – Circle Opening with Smudging Ceremony
11:11 AM – Invocation with Cynthia Jean Fawcett on Native Flute
11:20 – 1:20 – DJ Ginger with Tara Earnshaw
1:20 PM – Circle Closes for Dance / Spa Opens
1:30 PM – 1:40 PM Related community announcements
4:00 PM – Spa Closes and Retreat Ends:15
Special Note: This event series is happening the first Sunday of the Month from November until April.
Dance Only Tickets: $15 at the door cash and sign in required.
Full Day Retreat Tickets: $60 in Advance Registration required from the Sentinel
Includes dance, brunch, outdoor cedar hot tub and cedar sauna.
*Please remember to pack your bathing suit and towel if you are planning on going in the cedar barrel sauna and/or cedar hot tub.
Tea and a Fruit and Cheese Plate (in the social room beyond entrance).
The Maloca will be available to be used as a general meditation space during the rest of the retreat day. Private room healing sessions or healing (prebooked massage, body work etc) during the hours of 1:30- 4:00 pm. Please find out who is offering private sessions by looking at the itinerary above.
We ask that the Maloca space remain non-verbal during this time.
Special thanks to the Sentinel team Dustin, Tonya, Richard
and Gillian for providing this beautiful Sentinel Retreat Centre and catering for this event.
Leader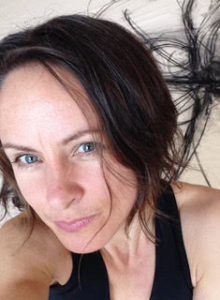 Tara Earnshaw
By maneuvering creative energy into palpable personal experience, Tara reshapes the boundaries commonly tied to dance and creative expression. She catalyzes fresh pathways for connecting to movement and art, enticing out creativity as a basic life force. Tara draws on her experience facilitating weekly FREEFORM classes in Nelson BC, her professional communication design background and 13 years of studying the 5Rhythms (collaborating along the way with senior facilitators such as Kate Shela, Bettina Rothe and Evangelos Diavolitsis). She invites us into the creative edge where transformative movement meets and empowers the brave and vulnerable aspects of ourselves.
Learn more about Tara Earnshaw