Transomatic Yoga & Breathwork Retreat
With Shama and Shannon
December 5 - 8, 2019
Take a break from your busy lives to come join us and explore your authentic self with somatic yoga and transomatic breathwork.
*Continuing Education Credits for certified yoga teachers (Yoga Alliance – optional)!  
This special program is designed for you to have a little break from your busy lives, and to have a chance to reset your nervous system, create harmony, silence and joy within.
With the quick pace of society today, very little time is left for doing the self-work needed to re-connect with one's true self.  Increased traumas, stress and lack of ability to express or release this stress inevitably causes tension and eventually illness in the body. This rejuvenating retreat is an experimental approach to experience oneself in a safe, loving space where you can have a chance to let go of your accumulated stress, come back to your body, and re-connect with your emotions, giving them a chance to be expressed and integrated.
Throughout your days on the magical mountainside, you will learn to gently release your body armour and defence mechanisms and experience what it feels like to come HOME to your body. In this workshop you will  learn to release tension and create space for profound healing. You will find your vitality and restore harmony in your mind-body connection.
In addition to the retreat schedule, enjoy an array of colourful, nourishing and well-balanced meals lovingly made by professional chefs and consciously sourced from the organic, on-property garden.  Relax in the beautiful Maloca or enjoy some spare time in the cedar hot tub or sauna looking out at the Kootenay Mountains. Pamper yourself with a massage or other bodywork treatment steps away from your room.
Expert therapists in their fields, Shannon & Shama come together to offer this wholistic opportunity for the first time on the West coast.
We invite you to take a journey from tension to relaxation in this unique three-day fusion retreat. We hope you can join us for this invigorating and memorable experience!
 This program includes:
Daily yoga practices (Yoga Alliance CEU for RYTs)

Daily breathwork sessions (to create a gentle release and trauma resolution in your nervous system )

Daily active meditations (to learn how to support your nervous system in your daily lives)

Daily Ayurvedic practices (to rejuvenate the mind & body)

Fire ceremony (Learning art of letting go )

Daily Ayurvedic meals
Benefits of the retreat:
Release stress and stored trauma in your body

Develop a sense of deeper inner calm and relaxation

Enhanced vitality and self-expression

Unblock the body's holding patterns that restrict your energetic potential

Detox your body & your mind

Awaken your life energy

Re-connect with your true self

Enjoy the community of like-minded people
Who is this weekend retreat for :
Everyone wants to experience the benefits of some self-care time

Everyone invested in personal healing, growth and transformation.

Everyone who is dealing with anxiety, sleeping disorder or any conditions related to stress.

Yoga students, teachers interested in gaining continuing education credits

No previous yoga or breath experience is necessary, must be 19+
Sample Schedule (this may change a little!)
Thursday:
3-6.00pm: Arrivals & Welcome
6.00pm: Dinner
7.30pm: 9.30pm Gentle Yoga, Yoga Nidra and Beditation, Opening Ceremony
Friday & Saturday:
7.00am – 8.30am: Morning Yoga & Meditation
8.30am – 9.30 am: Smoothie & Light Breakfast
9:30am – 10.00 am: Ayurveda
10.30am – 1.00pm: Transformational Breathing Session
1.30pm – 2.30pm: Lunch
2.30pm – 4.00pm: Free Time/Pre-Booked Sessions
4.00pm – 6.30pm: Transomatic  Breathing Session
7.00pm: Dinner
8.30pm – 9.30pm: Yin/Restorative Yoga and Meditation/Yoga Nidra/Sound-Bath/Fire Ceremony
SUNDAY
7.00am – 8.30am: Morning Yoga & Meditation
8.30am – 9.30 am: Smoothie & Light Breakfast
9:30am – 12 pm: Ayurveda, Closing Ceremony
12pm: Lunch & Departures – Optional: Stay Sunday night & depart Monday
TRANSOMATIC YOGA & BREATHWORK RETREAT
Leaders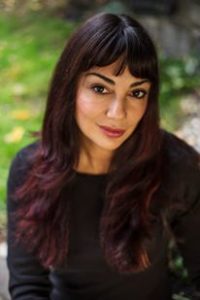 Shama
Shama is a transformational breath therapist. She is a graduate of a 4 year long Diamond Breath school in Italy and she has been in the field of Breath Therapy and Body Psychotherapy for more than a decade. What makes shama's approach unique in breath work, is her depth of knowledge and extensive trainings in various Body-Phycotherapy methods (breath work, bodynamics, character analysis, bioenergetic, & trauma resolution work). Shama believes in the idea that we don't have to know the story of our clients, because they walk into the room with it. All the information we need to know is…
Learn more about Shama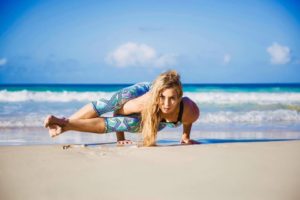 Shannon
Shannon is a Yoga Alliance Certified Yoga Teacher (ERYT-500), Chopra Centre Meditation (PSM) Instructor, Energy Worker & Reiki Master, Certified Personal Trainer & Sports Nutritionist (since 2007). She has over fifteen years of experience in Life Coaching & has helped thousands of clients. With more than 3000 training hours, she has been trained in many different Yoga Modalities such as Jivanmukti, Hatha, Yin, Restorative, Yoga Nidra, Children's, Prenatal, Power, Kundalini, and Vinyasa styles, as well as Ayurveda, Vedic Philosophy & Pranayama; Shannon offers a very traditional practice to facilitate and hold space for one's direct connection to source energy and…
Learn more about Shannon