HeartSound: An Exploration of Sound, Energy and Singing
With Noémi Kiss and Ruth Beck
September 21, 2019
Sound is an opening into understanding who we are as human beings.
You can hear in the vibrations of our voices and the singing bowls something you instinctively know –these are the harmonizing energies from which we are made.
We are instruments of sound, energy, and love, each of us with a unique voice that expresses our heart's truth. In this workshop, Noémi Kiss and Ruth Beck offer a safe, playful, empowering way for you to tune in to your heart's voice, explore that voice and its energies, become more confident and attuned vocally, learn energy balancing practices, and create beautiful sounds, songs, and community together with others.
Practices include vocal conditioning, toning, experiential voice exercises, group singing, energy medicine exercises, and Alchemy Crystal Bowl singing based on Noémi and Ruth's unique blend of their own practices and the work of leaders such as Chloë Goodchild, Donna Eden, and Babette Lightner. No singing experience necessary.
Includes all handouts and refreshments. (Bring your own lunch — we have use of a lovely kitchen & dining area.) Workshop size limited.
Leaders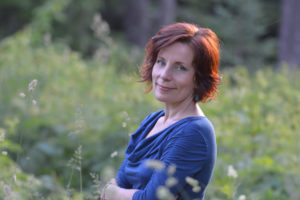 Noémi Kiss
Noémi Kiss was born in Hungary into a family that sang freely and encouraged her to sing. She studied at the Liszt Academy of Music in Budapest and the Guildhall School of Music and Drama in London, England. She graduated as voice teacher and an early music specialist. She has spent the last 20 years performing at many of Europe's concert halls as a soprano soloist, as well as teaching voice and giving masterclasses and workshops in Europe and Canada.  For the last two years, she has conducted Nelson's Cottonwood Choir. Noémi was always on a path of inquiry, being…
Learn more about Noémi Kiss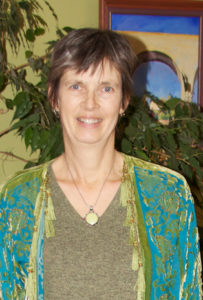 Ruth Beck
Ruth was born in Vancouver, BC, to a family of health practitioners and educators dating back to barber-surgeons in Scotland. Ruth is a certified practitioner of Eden Energy Medicine, a certified life coach, and an energy medicine instructor. She has 11 years' experience in Eden Energy Medicine and a private energy healing practice, Vibrant World Energy, based in Nelson. Ruth is fascinated by the wisdom and power of the body's energies; she as sees energy medicine as an undervalued tool for health, well-being, peace and joy. She has studied with Donna Eden and Innersource Senior Instructors, Ellen Meredith, Sara Allen,…
Learn more about Ruth Beck