Self-discovery Through Song
With Brian Tate
June 8 - 11, 2018
Discover your unique voice and transform any song into your own. Develop the confidence to be seen and heard for who you are. This inspirational experience gives you the opportunity to perform in front of an intimate and supportive audience. Build confidence and vulnerability through song and journey deeper down your path of self-discovery.
As a lifelong musician with over 20 years of experience coaching singers across all skill levels, Brian Tate has created this intimate singing masterclass to help you discover the unique sound and beautiful authenticity of your own voice.

Leaving behind the "rules" of singing, Brian creates pathways for you to interpret and transform a song to make it yours, rather than conforming to someone else's tone, style or way of being heard. Choose and memorize a song to work on, and see how it evolves with your experience. Brian will accompany you on the keyboard and set the vocals to suit your key and style.  
This 3 day experience will provide you with both one-on-one coaching and the opportunity to perform in front of a small (max. 8 people) and supportive audience.
Take risks, welcome vulnerability and embrace fears, because only then can you discover more about who you are and what you're capable of.
A sneak peek of this retreat!
Friday
Checkin  between 3 pm and 5 pm
Introduction Circle & Welcome Dinner
Evening Warm Up
Saturday
Opening Circle
Physical and vocal warm-ups
Bringing your voice and your song into the circle
Individual song work with Brian – Group support and feedback
Small group – working your song through a different lenses
Song Coaching
Sunday
Opening Circle
Physical and vocal warm-ups
Exploration – new song new day
Individual Coaching
Small group – Bringing emotion to your song
Peer Coaching Session
Monday
Closing Circle & Final Session
Check out at 11 am
Escape to the peaceful shores of Kootenay Lake and let your voice be heard within an empowering and magical destination. This rejuvenating and invigorating environment is the perfect place to discover yourself through song
"The most powerful things people take away from this experience have nothing to do with singing" – Brian Tate
Embrace Transformation Through Song
Teacher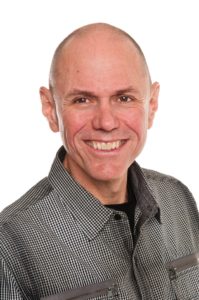 Brian Tate
An award-winning composer as well as an accomplished and versatile musician and facilitator, Brian Tate attributes the success of his multifaceted career to a love of working with people and a passion for the arts. Brian received his Bachelor of Music degree from the University of British Columbia and went on to further music studies in London, England, and Toronto. His love for music of many kinds has led to a diverse career that includes orchestral and choral conducting and performing, West African drumming, jazz vocals, musical theatre, and composing music for film, television, stage and the concert hall. Brian…
Learn more about Brian Tate