Developing Heart with Conscious Movement
With Meredith Kalaman
June 15 - 18, 2018
Build confidence, express yourself fully and create presence by transforming the way you think and feel in your body. If you're striving to rekindle a lost sense of physical vibrancy, develop a healthy relationship with your body or recover from injury or trauma, this immersive experience helps you find a renewed appreciation and joyful love for your physical self.
Inspired by a 30-year-long relationship with ballet and a powerful desire to help you find love, joy and pleasure in your physical self, Meredith Kalaman has designed a freeing, 3-day (4-night) experience that lifts you out of your busy mind, and brings awareness back into your body.
What are we capable of – physically, creatively and in the world – when we show gratitude to our beautiful physical form that carries us through life?
Adopting a kinesthetic learning approach, Meredith guides you through a series of embodiment, reflection and visualization exercises, while also creating a supportive group environment that invites you to collaborate, learn and share.
Move past the limiting parameters of your logical mind to embrace possibilities, wonder, creativity and pure pleasure in both your mind and body.

Located along the peaceful shores of Kootenay Lake, this magical, meditative backdrop will take you far away from the fast-paced rush of everyday life. Get the most out of your experience within an inspirational, invigorating and rejuvenating environment.
Open your mind and body with transformative movement
Teacher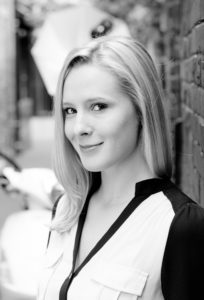 Meredith Kalaman
Meredith Kalaman has spent her life performing, creating and interpreting dance onstage as a ballet trained contemporary dancer. She is a two time Chrystal Dance Prize winner and her dance works have toured, North America, Europe and China. After 30 years of mastering the articulation, physicality and artisty of creativity through movement, Meredith Kalaman is motivating the world through highly creative thought and embodiment practices. She facilitates people to uncover where creativity lives in the body, beyond the mind. From this 4 day workshop you will leave profoundly connected to your own creative genius and blow the top off the…
Learn more about Meredith Kalaman