Qi Gong and Tai Chi – Introductory Seminar
With Grey Musser
February 16, 2020
Please join us in welcoming Grey Musser to The Sentinel – Sunday, February 16, 2020 from 1:00 – 3:00 pm in the Maloca.
The seminar is open to all levels of experience, including no experience at all! Should you find the work compelling Grey is open to scheduling weekly classes at The Sentinel if enough people feel compelled to sing up. He will discuss pricing and scheduling at the seminar.
Wear loose comfortable clothing and indoor shoes.
Tai Chi and Qi Gong can be practiced by people of all ages and nearly any fitness level.  As a low-impact exercise, it strengthens the body with minimal stress to the joints. It trains one to utilize deeper structural muscles which strengthen the tendons and bones. Tai Chi teaches you to move with effortless grace, a skill that can be applied to any activity from running, skiing, rock climbing, and hockey to walking, lifting objects, and even playing a musical instrument. It is an exercise which has nearly universal applications. As such, theses practices present an integrated process for rehabilitating mental and physical strain or injury, by focusing on 3 main areas of human mental and physiological experience:
1- Functional mobility and Postural alignment 
2- Efficiency of Movement—in order to maximize resilience, efficacy and endurance, Tai Chi focuses building skills to increase timing, speed, endurance and power. This is done in part by emphasizing an understanding of spatial awareness and leverage.  Another primary component of this is a detailed understanding of the tendon/ligament system and its relation to the neuromuscular system, working to maximize its function and potential.
3 'Body Control' –flexibility, range of motion, balance and mental clarity/focus. This can include meditation, stress reduction, mindfulness, etc.
Leader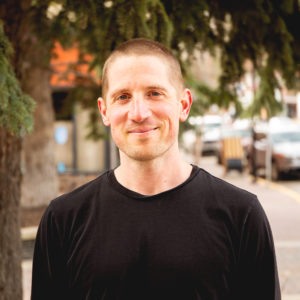 Grey Musser
Grey has been a student of eastern philosophy and martial arts since childhood, and in 2010 he began an intensive study of Moy Lin Shin's version of Yang style T'ai Chi Chuan, Chi Gung and Daoist meditation.   Since then he has been studying with 3 full-time instructors, one of whom was the protégé of Master Moy Lin Shin, founder of the Fung Loy Kok Institute of Taoism and the Taoist Tai Chi Center of Canada.  In 2013 Grey began his advanced study and began to teach beginners classes.  In 2015 Grey received his full instructorship from his teachers and began to…
Learn more about Grey Musser