POSTPONED to Fall 2020: MycoPermaculture Workshop
With Tamara SunSong and Robin Mercy
May 23 - 24, 2020
Time: 9 am – 4:30 pm both days
Cost: $150 per person plus GST.
For more information contact Robin Mercy at robin@mrmercysmushrooms.com
Join mushroom farmer Robin Mercy and permaculture design teacher Tamara SunSong for a weekend of fun with fungi. Learn easy-to-implement, holistic ways of incorporating mushrooms into your home landscape with an engaging mix of practices, including log and stump inoculations, companion planting, and a framework of permaculture principles to create low-input, self-sustaining designs. Participants will learn about the mushroom lifecycle, cultivation basics, wild identification, ecosystem-based design approaches and more, and will come away with the skills to start creating a design of their own!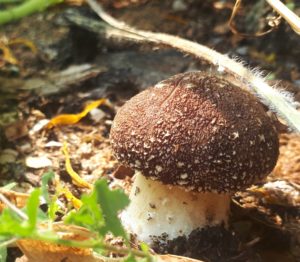 Saturday, May 23th
Morning session: 9 am – 12:30 pm
9:00 – 9:30am Introductions and Goals
9:30 – 10:45am What is Permaculture? Principles and Design Basics
10:45 – 11:00 am BREAK
11 am – 12:30 pm Mushroom Basics (lifecycle, cultivation essentials)
LUNCH: 12:30 – 1:30 A light lunch including mushroom soup and bread will be offered; please bring your own snacks and beverage to supplement this and join us inside The Sentinel Lodge
Afternoon session: 1:30 pm – 4:30 pm
Log and stump inoculations (outdoor session)
Sunday, May 24th
Morning session 9 am – 12:30 pm
9 – 10:30am Ecologically Integrated Mushroom Uses
10:30 – 10:45am BREAK
10:45 – 11:45am PC Principles applied – site walk-through/discussion
11:45 – 12:30pm Questions and discussion
LUNCH:  12:30 – 1:30 please bring your own lunch/snacks/beverage on Sunday and enjoy it inside The Sentinel Lodge
Afternoon session: 1:30 pm – 4:30 pm
Companion Planting, and Visit to a Mushroom Farm (outdoor session)
Leaders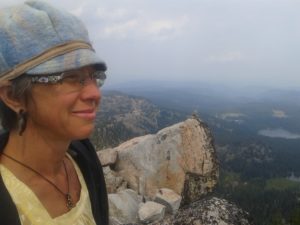 Tamara SunSong
Tamara is a certified Permaculture teacher who specializes in restoring healthy soil ecology. She holds a Permaculture Design Certificate and Permaculture Teaching Certificate from the Bullock Brothers' Permaculture Homestead on Orcas Island, where she also completed a part-season internship. After studying at Gaia College in Victoria, BC, Tamara became a certified Organic Master Gardener through the Society for Organic Urban Land Care (SOUL). She has been active in teaching courses related to organic gardening and permaculture through Gaia College and in a variety of other settings. She has also been a leader in community food security and climate resilience efforts,…
Learn more about Tamara SunSong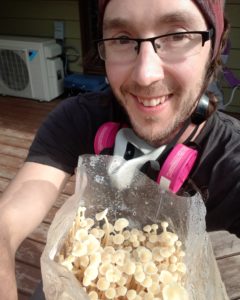 Robin Mercy
Robin Mercy grows gourmet and medicinal organic mushrooms in Kaslo, BC. As founder and sole proprietor of Mr. Mercy's Mushrooms, he supplies restaurants, retailers and herbalists throughout the West Kootenays. In his work he combines high and low tech approaches to cultivation, doing both sterile lab work and creating outdoor fungal landscapes. He is inspired by the local ecosystem, foraging for wild mushrooms and identifying new candidates for cultivation. He has studied mushroom growing with Ja Schindler at Fungi for the People in Oregon and Brian Callow at What the Fungus in Summerland.
Learn more about Robin Mercy